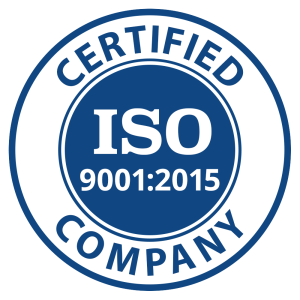 Poly Electronics LLC, an Elkhart, Indiana designer, developer and manufacturer of custom electronics has successfully achieved ISO 9001:2015/Full Design certification for its engineering, sourcing, and manufacturing operations in Elkhart, IN.
ISO 9001:2015 is the international standard that stipulates requirements for a quality management system (QMS). Organizations use the standard to demonstrate its ability to consistently provide products and design services that meet customer and regulatory requirements.  ISO 9001:2015 is built on the foundation of plan-do-check-act methodology and requires a process-oriented approach to documentation and reviewing activities.  As part of the ISO 9001:2015 certification process, Poly Electronics underwent a rigorous audit of its business processes, as well as its product quality. By maintaining this level of certification, Poly Electronics demonstrates a quality management system and continuous improvement of its products and service offerings.
Poly Electronics Quality Manager, Nick Bartlett said, "Our commitment to quality and exceeding our customer expectations is number one for our team.  Achieving this certification validates our efforts and the investments we have made as an organization."
About Poly Electronics
Poly Electronics is a global provider of custom electronic manufacturing services, including engineering, supply chain, and IOT capabilities supporting customers in the agriculture, industrial, commercial equipment, and automotive markets.  We offer a package of value that begins with our core competency of producing zero defect products shipped on time. Included in our ISO 9001 compliant Quality Management System; processes and procedures that help us ensure that we deliver the highest levels of quality, reliability, and service throughout the entire life cycle of our customers' products.
Poly Electronics LLC is located at 4400 Wyland Dr., Elkhart, IN 46516, in the Elkhart Business District. For business inquires, contact (574)522-0246.